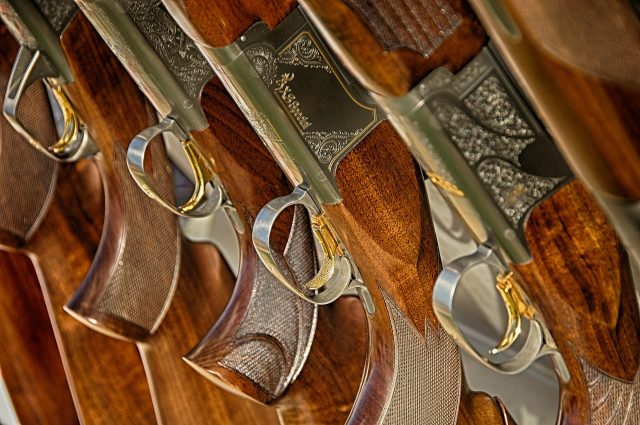 Hunting with a Game Camera
One of the tools that modern-day hunters can utilize to help in achieving a successful hunt is the trail camera. The trail camera allows the hunter to map out wildlife activity in a chosen location. Relatively recent advances in technology have allowed these cameras to be pre-programmed and set to provide a wealth of information. The hunter can track wildlife movements at food and water sources and along game trails allowing for the detection of patterns and specific time intervals that give the hunter the best odds of achieving a successful hunt. The following is a review, in no particular order, of four of the top game camera for today's hunter.
Browning Strike Force Sub Micro
Browning is a name that is no stranger to the hunter. They produce a range of high-quality hunting gear, as well as excellent game cameras, which are often featured in high-end game camera reviews. The Strike Force is notable due to its superb daylight clarity, and battery life. A drawback is that there is no mechanism to download your pics or videos. The sim card must be removed and inserted into another device for viewing. Its small size and ruggedness is an advantage. The Zero Blur Night IR photos provide high contrast clear images at an affordable price.
Amcrest ATC-1201
This game camera has a variety of features for a relatively inexpensive price. It has an integrated 2 inch LCD screen allowing for viewing of images on the device itself. Daytime image quality is good, and night time quality is average.
Bushnell 8MP Trophy Cam HD
The Bushnell is a mid-range priced trail camera that offers many features. It provides 8MP picture resolution and HD video. Motion sensor trigger speed is excellent, and it allows for detection of movement up to a range of 6o feet. The device has a night vision mode giving the pictures excellent nocturnal brightness. The Trophy Cam can be set to operate at specific time intervals and length using the Field Scan time-lapse mode.
Moultrie M-880 Low Glow Trail Camera
This camera is an improvement on Moultrie's M-80XT camera. HD video has been included, the motion sensor trigger speed is down to less than a second, and the sensor range is somewhat better at 50 feet. The 8 MP trail camera has Low Glow infrared technology at 32 LED's allowing the camera to use a dimmer flash, thus not alerting wildlife. The detection technology on this camera has two settings for nighttime operation; motion freeze allowing for less motion blur and sharper images, and extended flash distances of up to 100 feet.