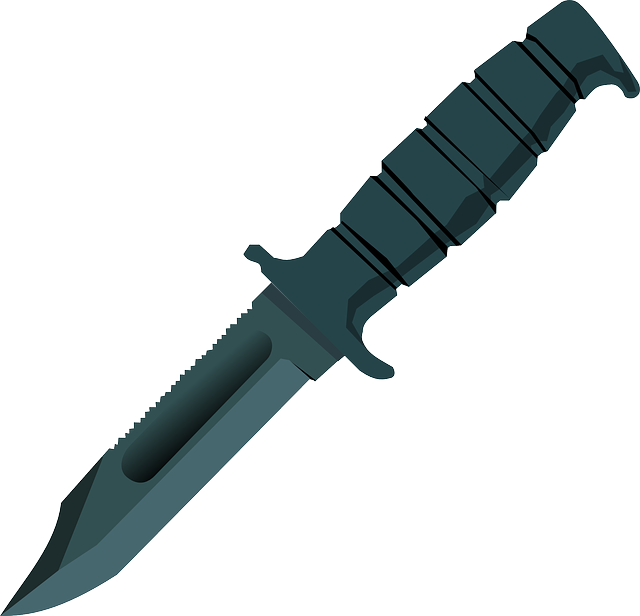 Cold Steel is known for being one of the premier brands of knife enthusiasts. Coupling style with a high level of quality is exactly how they were able to carve their own spot in the market. With such a prestigious brand, it can be hard to tell which ones truly sell the best.
After spending much time evaluating purchases made by consumers, we put the leg work in for you so that you can see what the better choices are. Without further ado, let's look at the top 3.
Cold Steel Pro Lite Spot
Designed by Andrew Demko, this is the budget-friendly option from Cold Steel. It's a simple folding know that still embraces the durability this knifemaker has become known for over the years. At a weight of only 3.2 ounces, it's also lightweight making it handy for just about any occasion.
A smooth edge that finishes off with a sharp tip also makes it an effective choice for any occasion one may come across when they're living an active lifestyle. Whether fishing or on the daily grind, it's worth the $20 price tag that it comes with, give or take. It's the best of the rest when it comes to cheap knives.
Cold Steel Golden Eye
With a spectacular drop point allowing for great cuts, this is one of the bigger additions to the world of pocket knives. While it may be one of the bigger of its kind, it only weighs 4.3 ounces which is 1.1 ounces more than the lightweight pocket knife from Cold Steel. This makes it a great knife to have in hand when you don't want to be weighed down or have to sacrifice the size of the knife for a lighter weight.
Made in Taiwan, it has definitely proven to have a higher level of durability than other brands of knives on the market. Then again, this is what we have come to expect from anything from Cold Steel.
There's a great video on youtube showing you the knive in picture perfect condition:
Cold Steel 4-Max
A simple, yet classy design adds to Andrew's portfolio of Cold Steel knife designs. It seems to speak for itself and is a well-thought design in comparison to the other offerings over at Cold Steel. For those who live the life of sophistication, this is the knife that offers exactly that.
It also carries a lightweight design aligned with the other knives mentioned here today. For work or home, this is one of the Cold Steel products that goes above and beyond.