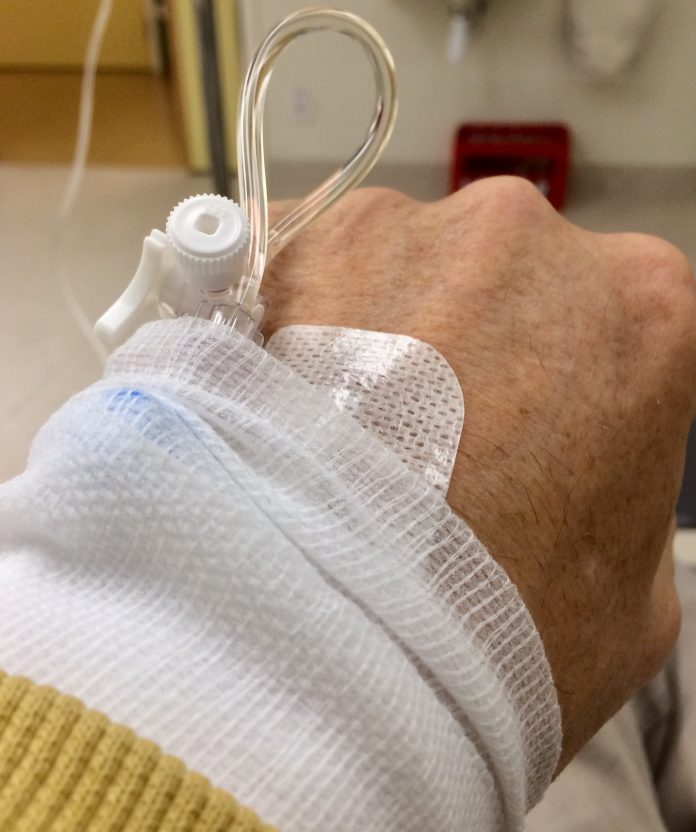 Cancer is a complicated disease, and just as there are many types of cancer, many treatment options are available. Some treatments work better on certain types of cancers, while others are broad. Often, different therapies are used together as part of a treatment regimen. The most common treatment options include chemotherapy, radiation therapy, immunotherapy, hormone therapy and surgery. Though recent research is rapidly progressing in the field of using concentrated CBD in something like a CBD tincture to treat cancer. Which type or types of treatment used will depend on the type of cancer, its stage and aggressiveness, and conversations between doctor and patient.
Chemotherapy
Chemotherapy uses chemical substances for cancer treatment or symptom management. There are many ways chemotherapy can be delivered including orally, by IV or injection or topically. Chemotherapy is a broad option, but may sometimes be used in conjunction with other therapies such as surgery. Common symptoms include weakness, nausea and hair loss.
Radiation Therapy
Radiation therapy uses large doses of radiation to kill cancer and shrink tumors. Depending on the type of cancer, patients may receive internal or external radiation. Internal radiation may be a capsule or liquid placed in the body and is most effective with thyroid cancer. External radiation uses an external beam to target cancers such as lung, bladder and cervical cancers. This may be used in conjunction with other treatments. The most common side effect is fatigue.
Immunotherapy
Immunotherapy helps the body's immune system fight cancer. There are several different types of immunotherapy. Monoclonal antibodies are drugs given to cancer patients that trigger an immune response to cancer cells. Another technique involves adoptive cell transfer. This involves taking T cells from a tumor and modifying them to then find and destroy the tumor. Vaccines, such as the HPV and HBV for Human Papilloma and Hepatitis B do not prevent cancer but can boost the body's immune response to the types of cancers caused by these viruses.
Hormone Therapy
Hormone Therapy slows or stops the growth of cancers that are dependent on hormones to grow. Some types of breast and prostate cancer, for instance, fall into this category. Hormone therapy works by blocking or inhibiting the function of hormones that aid cancer growth. This is often used alongside other therapies. Common side effects are changes in mood or behavior, low sex drive, and osteoporosis.
Surgery
Surgery is used to remove cancerous tissue from the body. There are several types of surgery. In traditional surgery, the doctor may use a scalpel or blade to cut away cancer. In cryosurgery, freezing temperatures caused by liquid nitrogen or argon gas destroy cancerous tissue. Laser surgery – the use of powerful beams of light – can cut through and destroy or slow the growth of cancer cells. Cryosurgery and laser surgery are often more precise, but can only be used on certain types of cancers. Traditional surgery generally has the longest recovery time.